Derrynane Mass Loop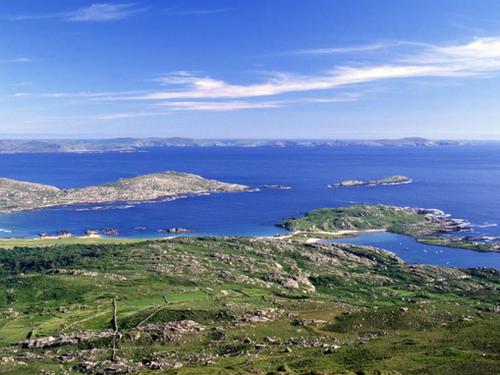 There is beautiful scenery and walkways that have both easy or challenging hikes and walks with the opportunity to enjoy some of the most beautiful scenery. The walks include the Derrynane Mass Loop & the mountain routes of Derreenvaurig, Cahernageela, Mullaghbeg and Eagles hill. After your hike, take time in the Hotel's sauna & steamroom area.
Ask for a walking guide at reception,
Lambs Head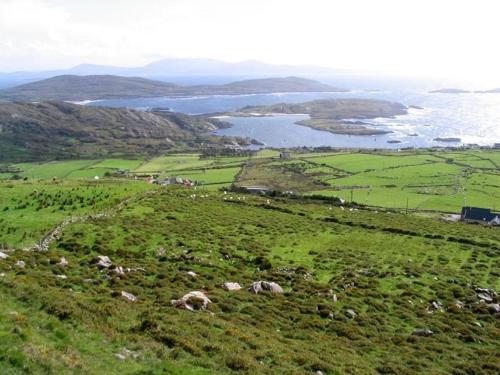 The walk takes you past Eaglerock Equatrain Centre, the ship house and right out to Lambs Head Pier. Lookout for diving seabirds and dolphins.
Derrynane Seashore Nature Trail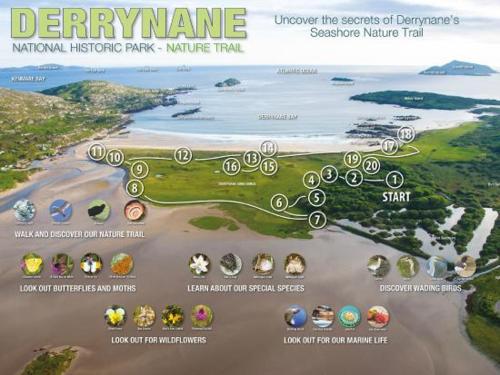 2.5km Looped Walk.
Download app from www.derrynane.ie
A wonderful wildlife walk for nature lovers, the trail is marked with 20 numbered stone markers. Explore ecology and take a look back at our geological origins.